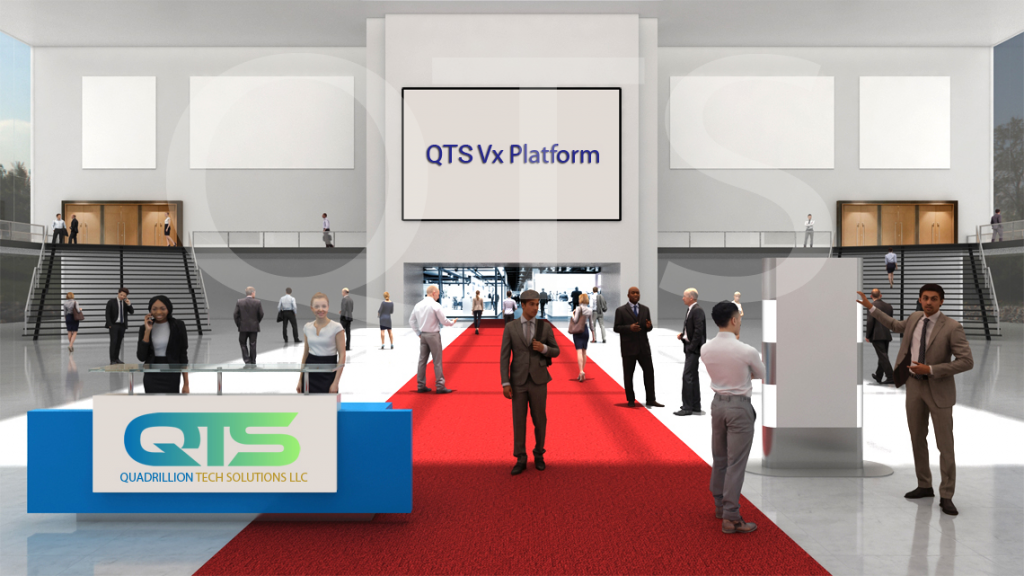 The Year We Went Remote
In 2020, as COVID-19 restrictions were put into place across the globe, businesses were forced to pivot in new directions. Just a few years ago, teleconferencing and working from home were the exception, and now — for many — they have become the norm.
Although this shift happened rapidly, it seems like the remote option is here to stay. Major companies including Facebook, Salesforce, Siemens, and Lincoln Financial Group have all announced that many, if not all, of their employees can work from home permanently.
This amounts to a sea-change in the way companies will do business going forward. However, this new normal has affected more than how people work. It's affected how we network and one space particularly affected is virtual events.
Don't Cancel, Reimagine
Without being able to gather thousands of people in one place, many events felt their best option in 2020 was to cancel. Among the marquee events that didn't happen in 2020 were South by Southwest, Google I/O, and the Coachella Music Festival. While not ideal, this choice kept people safe. However, some organizations tried something different — shifting their popular in-person events to a virtual model and were rewarded with surprising outcomes.
Out of many companies, Salesforce was one of the first organizations to pivot to a virtual model for its World Tour Event in Sydney in March of 2020. Rather than live streaming speakers or posting videos for on-demand viewing after the event, Salesforce created a live, interactive, virtual event experience. Where their World Tour Event in London the previous year boasted an impressive 11,000 attendees, by going virtual, Salesforce attracted 80,000 livestream viewers.
When the Aspen Society decided to go virtual for their Resnick Aspen Action Forum (RAAF), a space for leaders to connect and commit to actionable change in the world, they knew they were losing one of their biggest assets — their beautiful and mind-expanding setting in the Rocky Mountains. Without that draw, they worried about whether or not anyone would even be remotely interested in participating.
However, more leaders than ever attended the virtual conference. With many calling it "The Great Equalizer" — no one could see how anyone arrived or where they were staying — the event allowed all attendees an equal voice and an exceptional experience.
And music festivals? Well, Tomorrowland, one of the world's largest music festivals attracting 400,000+ fans every year, decided not to cancel either. Instead, they created a virtual experience for attendees, with eight virtual stages featuring over 60 artists. The online event attracted over 1 million people — more than double what they can accommodate at their physical location, giving attendees a never-before-seen musical experience.
Going Forward
More than being a substitute for in-person events, the past year has shown us that when done properly, virtual events can attract far more attendees and achieve much greater success than their traditional counterparts.
By being unencumbered by the cost and drawbacks of travel, these events make attendance as easy as having an internet connection. Allowing unprecedented interactions with people around the globe and by creating immersive worlds for attendees to interact with, these events show that virtual doesn't have to be a backup, it can be the main event.
Quadrillion Tech Solutions
Of course, the key is providing an exceptional experience, and with the QTS Vx Platform, you can create impactful, customizable, immersive virtual events that can be attended from anywhere in the world.
With the ability to host parallel webinars or conferences, stream your videos on Facebook and YouTube, enable public and private video chat rooms, or have private virtual networking rooms, all with full Zoom integration, the QTS Vx Platform creates a unique and memorable experience, whatever your needs.
In addition, QTS can handle registration management and allow you to offer branded virtual booths to sponsors or exhibitors where they can interact with visitors in real-time via video chat.
COVID-19 accelerated many aspects of how we do business. As we've seen, the shift to remote work isn't going away. Likewise, with the massive success of exceptional virtual events, we will only be seeing more of them to come. If you're ready to embrace the change and see what a virtual event can do for your business, contact QTS at contact@quadrilliontech.com.
Author
Quadrillion Tech Solutions LLC