We provide marketing and advertising services to state agencies and businesses to help them reach priority audiences in their native language by leveraging our connections with local leaders, community organizations, elected officials, and media partners.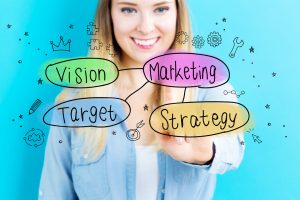 It would not be an exaggeration to claim that marketing is one of the most crucial aspects of your business strategy. Apart from boosting the visibility of your business, an efficient advertising strategy would also help you develop a long-lasting relationship with your customers, something you genuinely need to increase your revenue.
Currently, business owners and state agencies are grappling with the various challenges of marketing. The cost of running targeted marketing campaigns is high, whereas the quality of content is deteriorating rapidly.
At Quadrillion Tech Solutions, we have taken on this multi-pronged challenge and are committed to helping your brand build authority through result-oriented marketing techniques. We first evaluate your business requirements to see the areas of improvement. After a careful assessment, our marketers come out with affordable marketing strategies that not only target the problem at its roots but also help you save money. Besides, we also leverage the power of our connections with local communities to market your business, thus making it easy for you to target the domestic audience conveniently. Our marketing strategies are time-tested, and you can confidently count on us!
Strategy & Analysis
Marketing & campaign strategy
Market & audience research
Digital Advertising
Search Engine Optimization (SEO)
Traditional Media Advertising
Radio advertising
TV advertising
Direct mail marketing
Flyer / Poster design
Social Media Marketing
Social media account management
Social monitoring, listening & analysis
Social media advertising
Content Production
Video commercial production
Content writing, editing & alignment