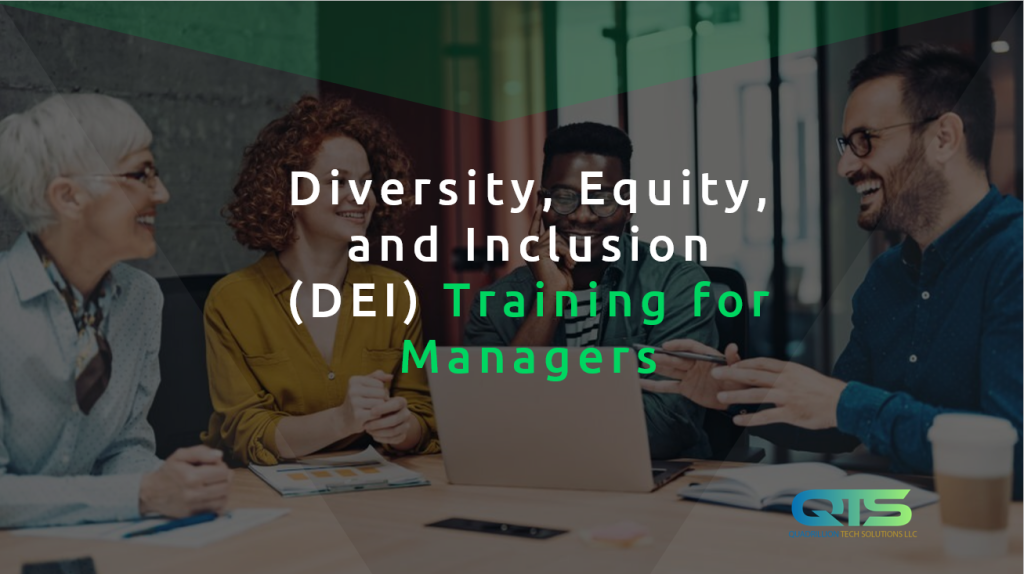 Introduction
As organizations continue to navigate an increasingly diverse and globalized business environment, the importance of Diversity, Equity, and Inclusion (DEI) in the workplace has never been more critical. DEI initiatives not only support the fair treatment of all employees but also drive innovation and improve overall business performance.
In light of this, we are pleased to offer our DEI training program, specifically tailored to meet the needs of managers and leaders within your organization. Our program is designed to raise awareness of unconscious biases and equip participants with the tools and strategies necessary to create a more inclusive and equitable culture within the organization.
Training Goals
Our DEI training program aims to:
Increase participants' understanding of unconscious biases and their impact on the workplace
Provide participants with strategies for creating a more inclusive workplace
Increase participants' awareness of the business case for DEI and its impact on organizational success
Equip participants with the skills necessary to lead and manage diverse teams effectively
Format
Our DEI training program will be delivered via Virtual Instructor-Led Training (VILT). This format allows for interactive and engaging learning while also providing the convenience of attending the training from any location. Our courses are led by industry-expert instructors with extensive experience in HR operations, human service programs, public relations, government outreach efforts, and DEI principles, policies, and practices.
Benefits
The benefits of our DEI training program for managers include the following:
Improved communication and collaboration among diverse teams
Increased employee retention and engagement
Enhanced ability to attract and retain top talent
Improved decision-making and problem-solving
Increased innovation and creativity
Alignment with Business Objectives
Our DEI training program is aligned with your organization's business objectives by:
Improving the effectiveness and productivity of diverse teams
Enhancing the overall employee experience
Building a solid and inclusive corporate culture
Strengthening the organization's reputation and competitiveness
Improving overall organizational performance
Training Outline (Download)
Module 01: Basics of DEI: This module covers the foundations of diversity, inclusion, and equity, including key definitions, concepts, and principles. It aims to provide a common understanding of DEI and its importance in the workplace.
Module 02: Managing a Diverse Workforce: This module focuses on the specific challenges and opportunities of managing a diverse team, including strategies for creating a positive and inclusive work environment for all team members.
Module 03: Creating an Inclusive Team: This module explores the role of leaders in building an inclusive team culture and provides tools and techniques for fostering a sense of belonging and respect among team members.
Module 04: Ensuring Workspace Equity: This module examines issues related to equity in the workplace, including pay and promotion, and provides strategies for addressing and preventing discrimination and inequality.
Module 05: Unconscious Bias: This module introduces the concept of unconscious bias and its impact on workplace decision-making and interactions. It provides tools and techniques for recognizing and addressing unconscious bias.
Module 06: DEI Strategies for Managers: This module provides practical tips and strategies for integrating DEI into daily management practices and decision-making, including setting goals, allocating resources, and evaluating performance.
Certification
All participants will receive a certificate of completion at the end of the training.
Pricing
Our DEI training program is priced at $500 per participant. The cost includes training materials, access to the virtual platform, and a certificate of completion.
Contact Us
For more information or to schedule a training, please get in touch with us at contact@quadrilliontech.com.

We look forward to working with your organization to support the development of a more inclusive and equitable culture.